30th July 2022 -
World Premiere of, 'Appalachia', ACMF, West Virginia, USA.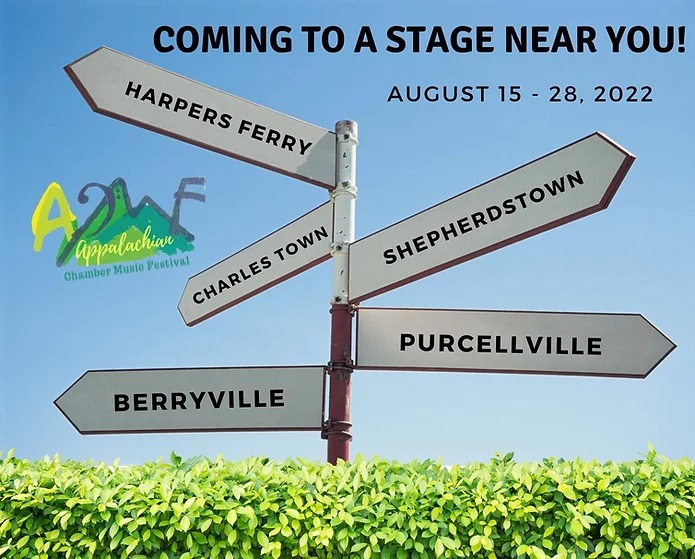 The world première of Ciarán Farrell's, 'Appalachia', will take place on Thursday the 25th of August, 2022, as part of the Appalachian Chamber Music Festival, West Virginia, USA. The festival runs from August the 15th to the 28th, and is spread across a number of towns/venues in the Harpers Ferry region of West Virginia. Concerts will take place in Harpers Ferry, Charles Town, Shepherdstown, Hillsboro, Purcellville, Berryville, and Middleburg.
'Appalachia', will receive it's première at the Middleburg event, with a subsequent performance on Saturday the 27th at the Shepherdstown event. The work comprises of three movements, and is scored for a trio made up of flute, clarinet, and bassoon/cello, (though on this particular occasion the bass part will be performed on double bass).
The performing trio will be a once off get together of festival guest performers.